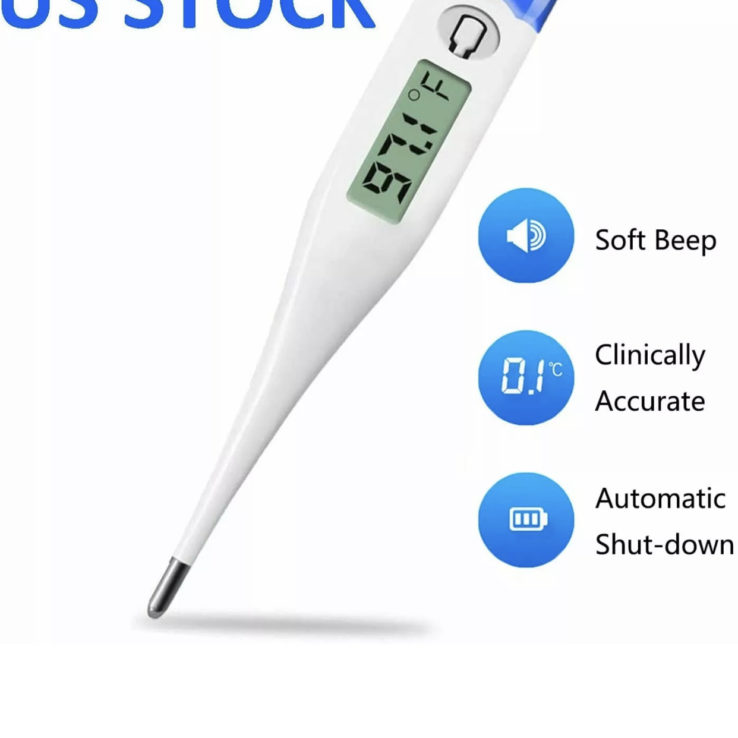 Digital Fever Thermometer for Adults and Kids, Medical Oral/Rectal/Underarm Body Temperature Checker
❤ Fast Readings: This basic thermometer provides accurate temperature readings in less than 1 minute. Quickly measure the temperature of a newborn, child, adult or animal.

❤ Easy to Use: Measure your oral / anal / axillary temperature with the touch of a button, and the LCD display shows the reading in 1 minute. Automatically shut down and store the last reading. Your child can also use it correctly.

❤ Portable and Helpful: Our professional thermometers are lightweight and portable. It will be most helpful if you carry it with you anytime, especially during the flu season.

❤ Safe and Reliable: This digital thermometer is comfortable and accurate. It is safer than a mercury glass thermometer. Definitely a home care product you can trust.

❤ Easy to clean: This body thermometer is made of high quality waterproof material and can be washed with water after use.